For Investors
In A Renewable Energy Future
As fossil fuels are being phased out and renewable energy production is increasing due to greater affordability, IRENA has predicted that renewables will make up to 66% of total global energy supply by 2050.
Rivus' redox flow batteries have the power to accelerate the clean energy transition.
Our purpose is to help the clean energy transition by offering our customers a safe, reliable and green way to store renewable energy.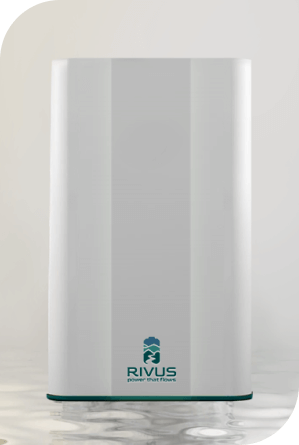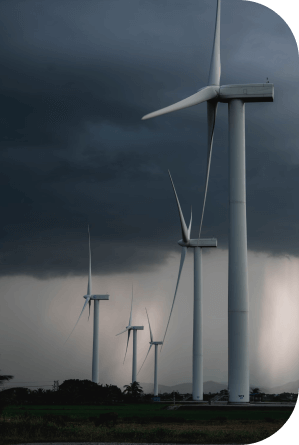 Battery storage systems are emerging as one of the key solutions to effectively integrate high shares of solar and wind renewables in power systems worldwide
IRENA, 2020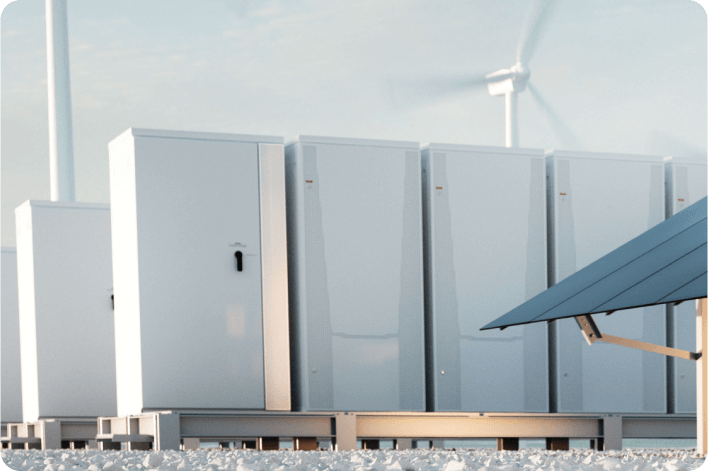 Redox flow technology
Redox flow batteries is a type of rechargeable energy storage device. Flow batteries consist of two tanks that store two electrolytes that are pumped through a stack of electrochemical cells. A flexible technology, flow batteries enable customers to increase energy storage capacity simply by increasing the size and contents of the tanks, and to increase the power output by increasing the number and size of the cell stacks.
Flow battery technology addresses a critical gap in the market for reliable long-duration energy storage. Unlike other technologies such as lithium-ion batteries which are vulnerable to chemical degradation over time, flow batteries have a longer lifespan. Our batteries are also made of replaceable components which means if one part breaks this can be easily replaced.
A good and green investment

Predictable price
Rivus has a very simple business model, we only produce organic electrolytes. All the other components for our battery can be purchased ready-made and are available in most countries. This means we have a predictable market and price point, enabling fast market entry.

Climate friendly
Not only will Rivus batteries secure an ROI in financial terms but produce net benefits to society and the environment. Our clean technology is a climate-friendly alternative to more polluting technologies that require metals to be mined abroad and exported. It is Rivus' ambition to build our batteries nationally, reducing carbon emissions and negative impacts on the climate.

Organic materials
Our batteries use a molecule from stone coal which is a readily available organic material. Using coal means we can limit the negative environmental externalities associated with rare metal mining. An abundant resource, coal is found in most countries and not vulnerable to raw material security problems. Rivus doesn't burn any coal in our production process, we simply extract our organic molecule from it.
Our Progress
As a start-up, we are proud of what we have achieved thus far. Developing an innovative and green technology that has already attracted the support of several investors. This has allowed us to make key advancements in our technology such as scaling up our process and developing a more efficient and stable flow battery system. We greatly appreciate the support and funds invested in our technology.
Demonstrated a flow battery system that is stable over 1000s of cycles
Scaled up production process from 100 g to 100 kg
Received grants totalling over 300 000 eur from Swedish Energy Agency, Vinnova, InnoEnergy and ALMI
Validate organic electrolyte in a commercial 4 kWh flow battery system
Deploy 250-500 kWh in demonstration projects
Optimize production process
Reached an electrolyte price level of <75 €/kWh
First own production plant in operation
"We are ambitious and still have a lot of milestones we wish to achieve but so far
we are happy with where we're going
"
We'd love to chat
Rivus batteries are constantly evolving, thanks in no small part to industry partners. Help us with our research, and we can get you a system at reduced cost
Request a meeting with us today