For Utilities
Rivus flow batteries are designed for sustainable energy generators seeking long-term storage. Whether you're operating a solar farm, a wind park, transmission system, or distribution system, Rivus can help reliably service your area.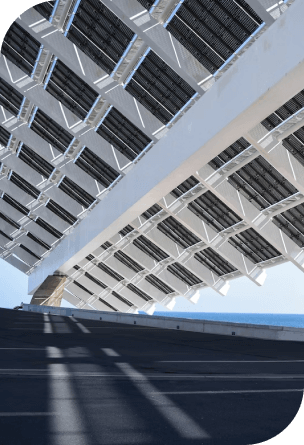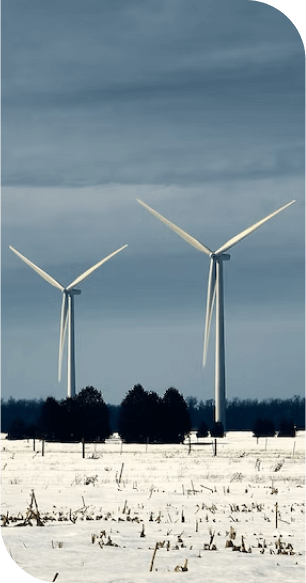 Class of Its Own
Eco-friendly, safe, and affordable alternatives to lithium-ion battery storage can be challenging to find, but flow batteries check all these boxes. Rivus is the only manufacturer in this sphere that sequesters carbon in their product. This unique technology can in turn help your utility meet ambitious climate change targets imposed by legislation.
Pre-order Rivus Battery

Advantages
of Rivus Batteries

Cost
Cost remains a major bottleneck for industries that seek sustainability in their operations. Rivus delivers a truly green commercial energy storage solution that will fit in your budget.

Safety
The nature of flow batteries makes them very safe to maintain. Lithium-ion batteries are at perpetual risk of fire and explosion, but Rivus batteries can withstand damage without risking employee harm.

Stability
Rivus offers longer overall life than lithium-ion batteries. The corrosion of lithium-ion battery anodes can cause operational interruptions and expensive repairs. Even when they reach end of life or maintenance is required, Rivus batteries allow for graceful, seamless repairs without major stops in operation.

Load-leveling
Rivus helps deal with peaks and valleys in both energy supply and demand. Store energy when it's cheap, and put it to work when rates are high to provide significant ROI.

Legislation
Whether your jurisdiction has already implemented new sustainability requirements for your sector, or you can see them coming down the pipe, Rivus batteries can meet high standards at low cost.

Sustainability
While most flow batteries rely on vanadium, Rivus uses an organic compound with a much lower environmental footprint. The material is also widely available, reducing shipping emissions during construction.

Deploy Rivus battery systems in your company in 2025. Sign up now for a consultation with one of our team members
Get in touch with sales now
Think you can help us develop Rivus battery technology?

Rivus batteries are constantly evolving, thanks in no small part to industry partners. We'd love to chat. Help us with our research, and we can get you a system at reduced cost
Get in touch with R&D now